Discover the top news about Laboratorios KIN
Laboratorios KIN has greatly increased its presence and participation in the world's top dentistry events, both at home and abroad (conferences, trade shows, exhibitions, training days, etc.).
It also continuously runs campaigns to promote oral health and is increasingly involved in various solidarity initiatives promoted by NGOs.
Laboratorios KIN wants to keep you informed about these event as they occur, always in this news section.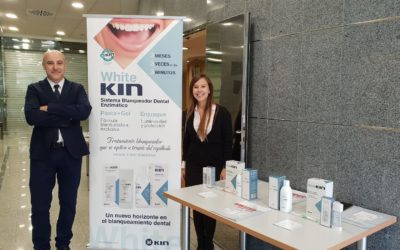 On the 19th, 20th and 21st of October 2018, we had the opportunity to join the Murcia Association of Dental Hygienists at the XXX National Congress of Hygienists in Murcia, an annual event which brings together 400 hygienists from across the country to present the latest trends in dentistry. On this occasion, we focused on promoting SensiKIN and GingiKIN B5, products popular with hygienists in their day-to-day work with patients.