Discover the top news about Laboratorios KIN
Laboratorios KIN has greatly increased its presence and participation in the world's top dentistry events, both at home and abroad (conferences, trade shows, exhibitions, training days, etc.).
It also continuously runs campaigns to promote oral health and is increasingly involved in various solidarity initiatives promoted by NGOs.
Laboratorios KIN wants to keep you informed about these event as they occur, always in this news section.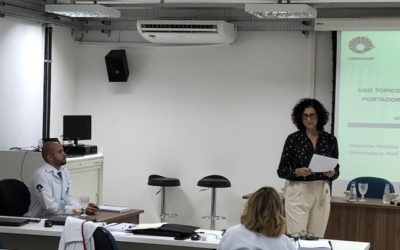 On 19/06/2018 we went to Brazil for the defence of Vinicius Rabelo Torregrossa's thesis on the "Uso tópico versus oral do ácido tranexâmico em pacientes portadores de coagulopatias hereditárias submetidos a extrações dentárias: um ensaio clínico randomizado fase III" which took place in the UNICAMP, Campinas, SP. The product used in Dr Vinicius's trials was KIN Exogel (tranexamic acid 8%).