KIN Toothbrushes
KIN toothbrush for daily use.
Toothbrushing is essential for the health of your mouth.
For good oral hygiene it is advisable to brush your teeth 3 times a day.
Kin offers you the toothbrush that best suits your needs.
The new Kin daily use toothbrush allows you to reach the hard-to-reach areas of the oral cavity much more comfortably thanks to the shape of its brush head. Now, its design is much more resistant, flexible and modern, as well as sustainable. The ergonomic and lightweight handle makes it very comfortable to use and includes a cap to protect it from bacteria.
Formats
Extra soft- 1 pc
soft- 1 pc
soft- 2 pcs
Medium - 1 pc
Medium - 2 pcs
Hard 1 pc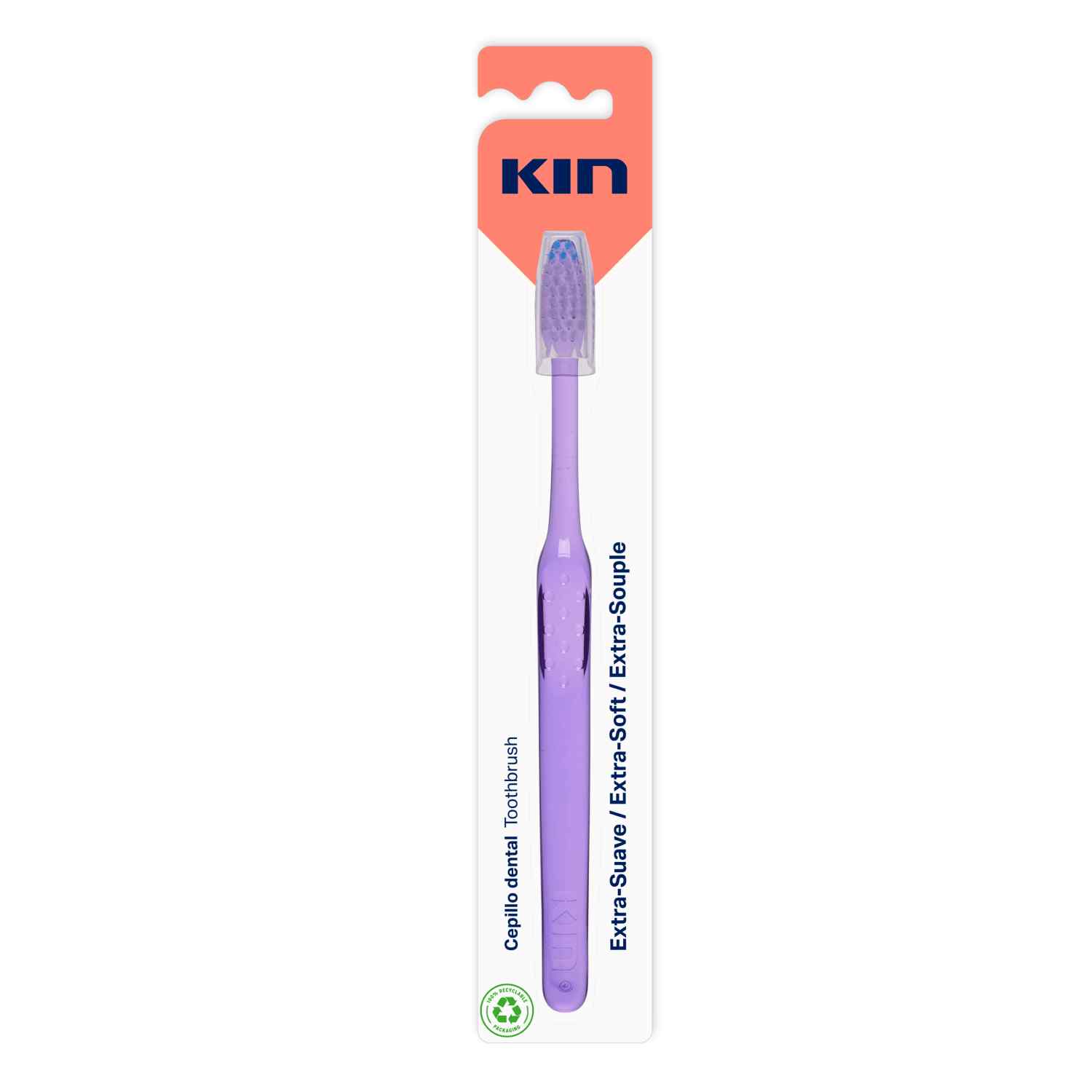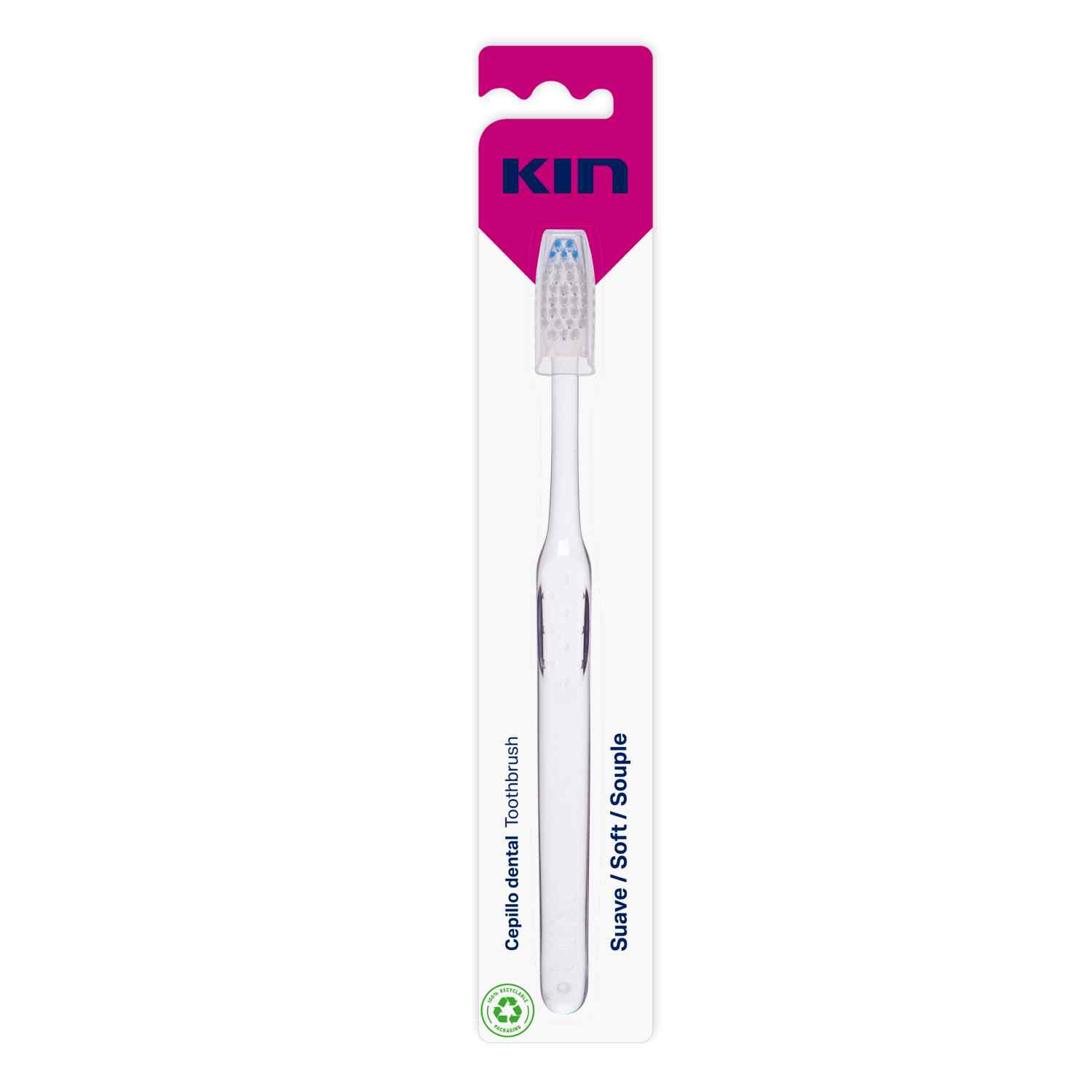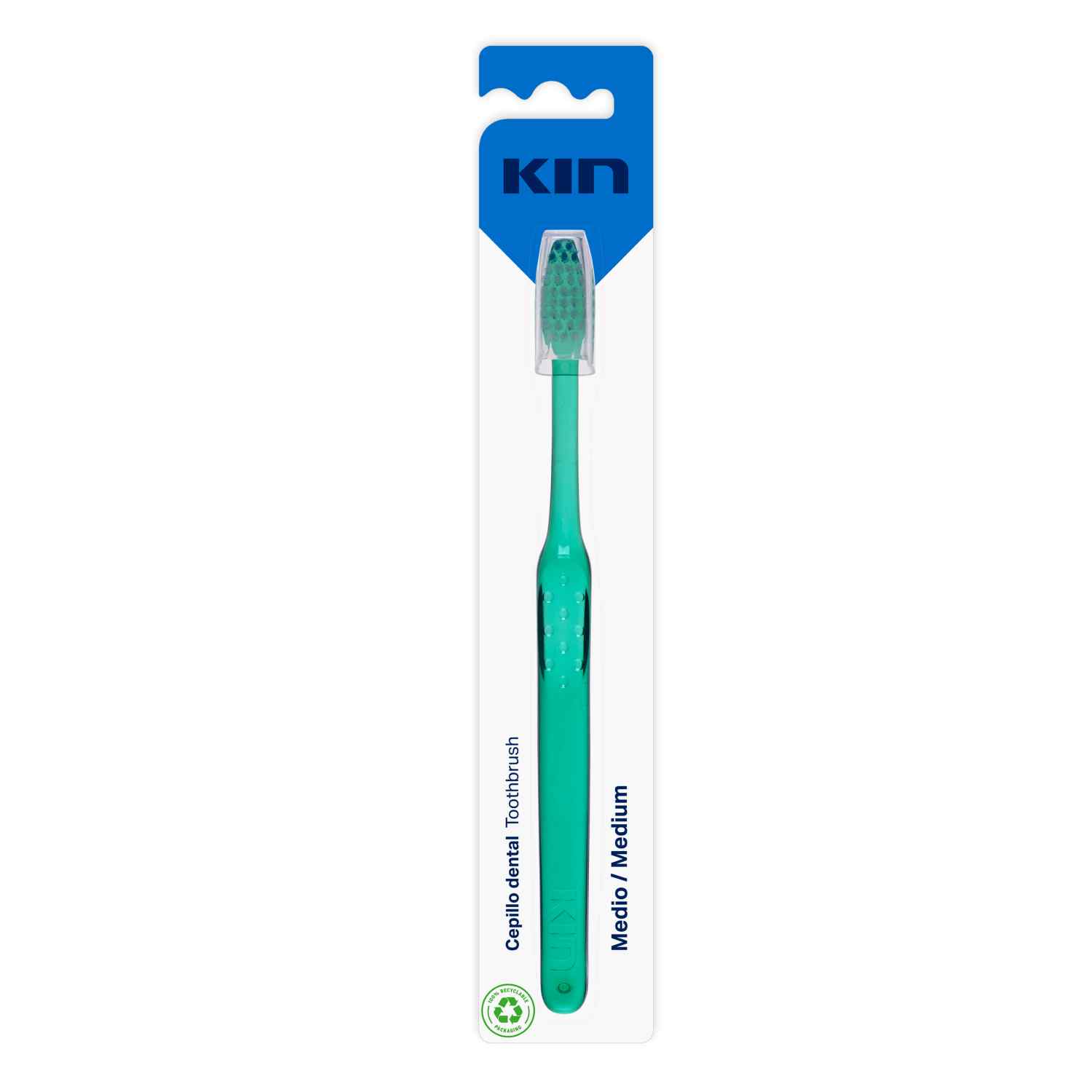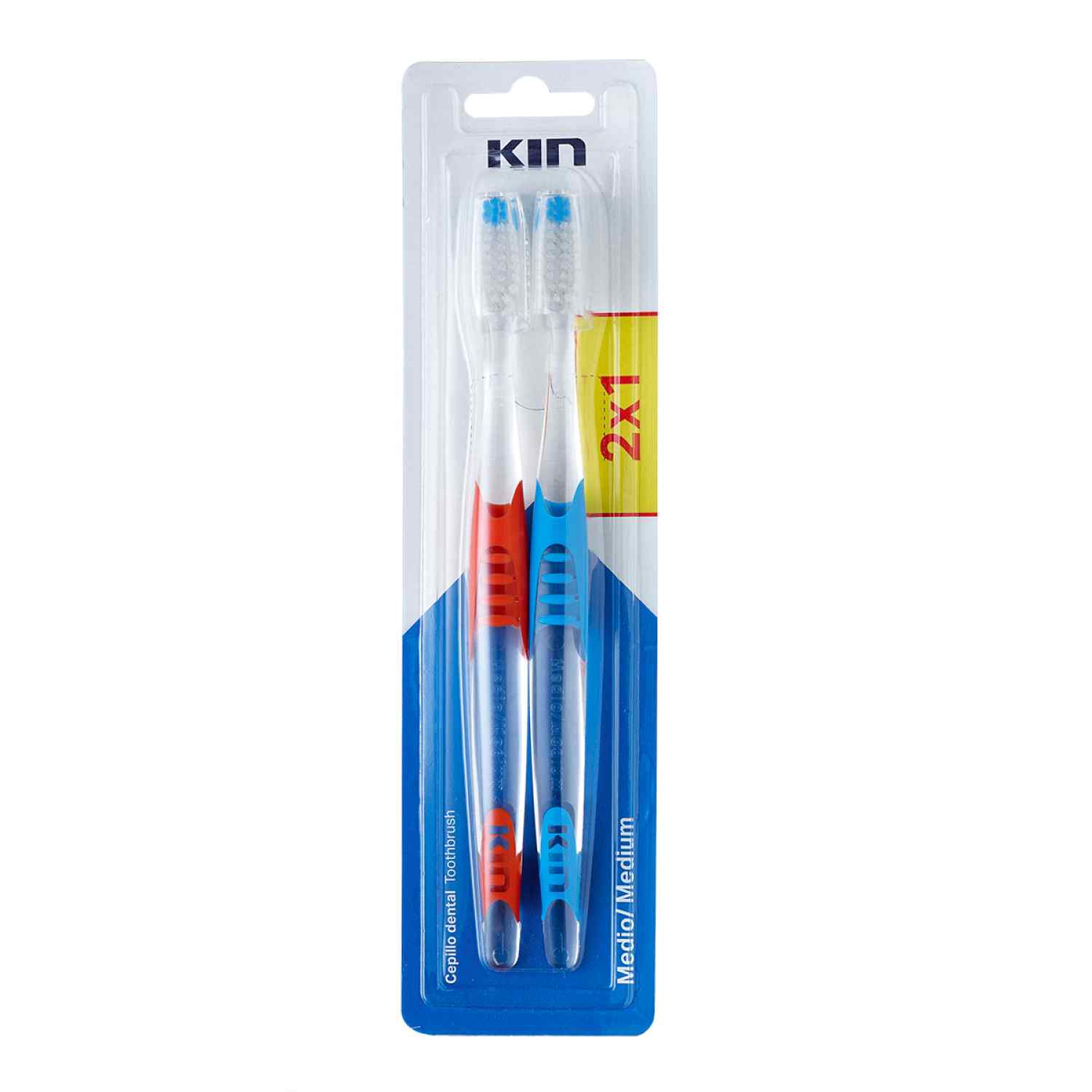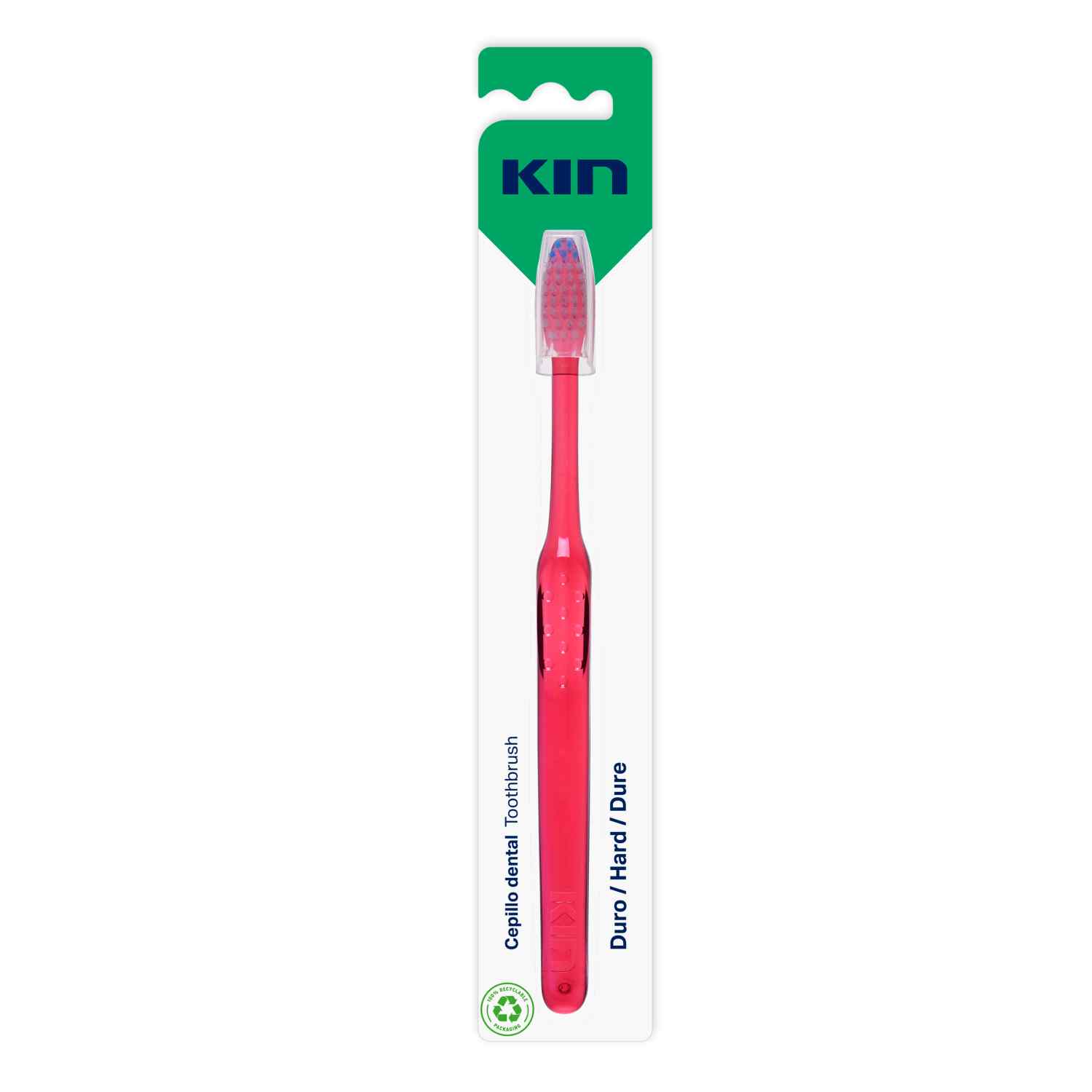 Indications
Perfect for daily oral hygiene, KIN manual toothbrushes are available in 4 different colours. Choose the one that best suits your needs according to the hardness of its filaments:
- Extra toothbrush soft: For those mouths suffering from severe or moderate dental hypersensitivity.
- Brush soft: Ideal for sensitive gums.
- Medium brush: Removes plaque and food debris without damaging the enamel and, above all, the gums.
- Hard brush: Recommended for daily use in healthy mouths.
- Gum brush: Thanks to its filaments, it provides a stimulating and pleasant massage effect on teeth and gums.
- Post-surgical brush: Specially designed for use after oral surgery, with ultra-fine filaments to prevent damage.
- Orthodontic Brush: Keeps your orthodontic appliance impeccable thanks to the small brush head and anatomical handle.
How to use
For a healthy mouth, you should brush your teeth at least 3 times a day, after every meal and before going to bed. Place the toothbrush at a 45° angle to the gums. Make vertical movements from top to bottom and vice versa, so that you cover the entire tooth and gum. The movements should be gentle and vertical. Don't forget to also brush the tongue from front to back. Change your toothbrush every 3 months or when the bristles are worn or twisted. Clean the toothbrush thoroughly after each use and let it dry in the open air and in an upright position.
*KIN Laboratories has a wide range of specific dental accessories for every age and need.
EAN 13 codes
Extra soft- 1 pc:

8470003186421

soft- 1 pc:

8470003186261

soft- 2 pcs:

8436026214374

Medium - 1 pc:

8470003186186

Medium - 2 pcs:

8436026214367

Hard 1 pc:

8470001555496
National Code
Extra soft - 1 pc:

318642.1

soft - 1 pc:

318626.1

Medium - 1 pc:

318618.6

Hard 1 pc:

155549.6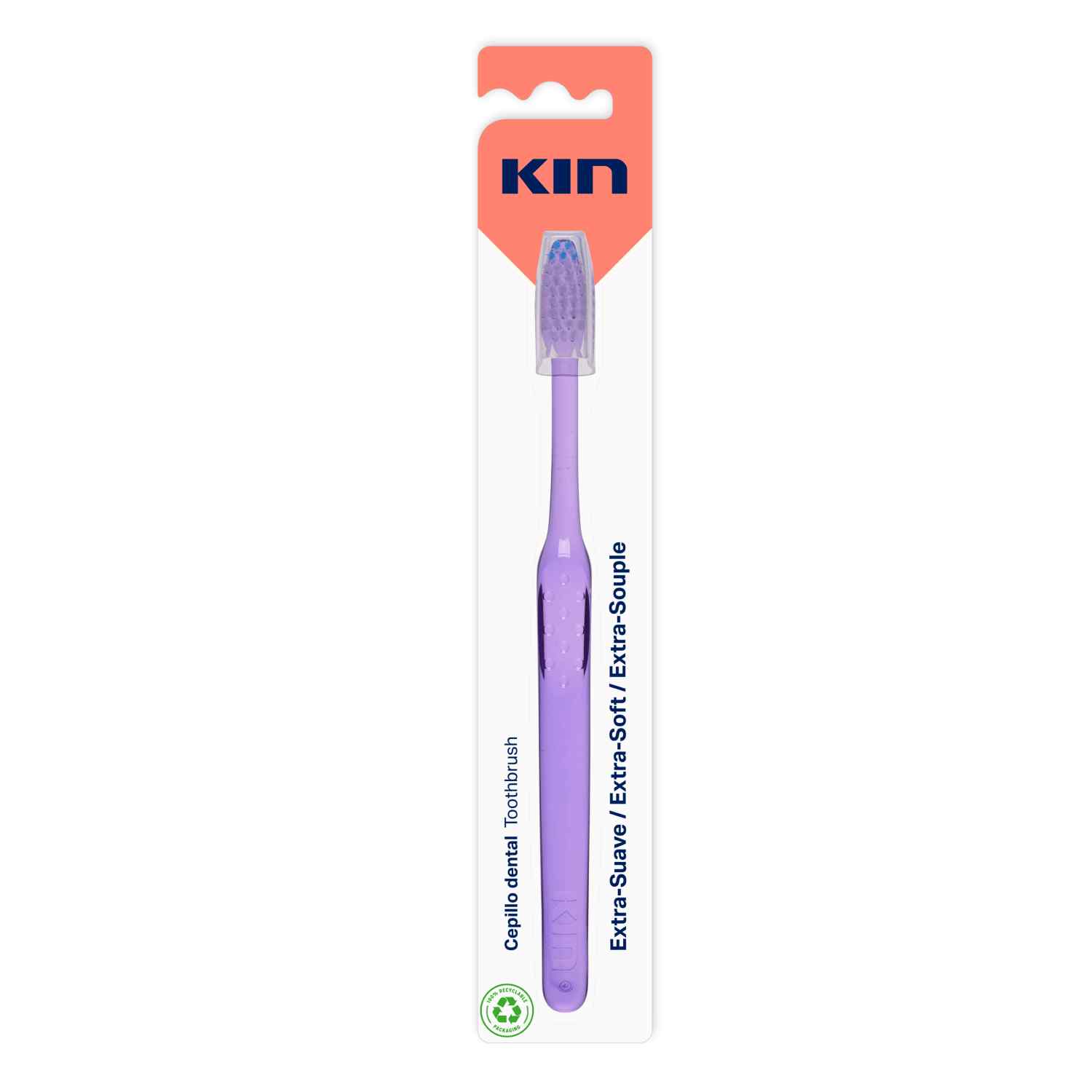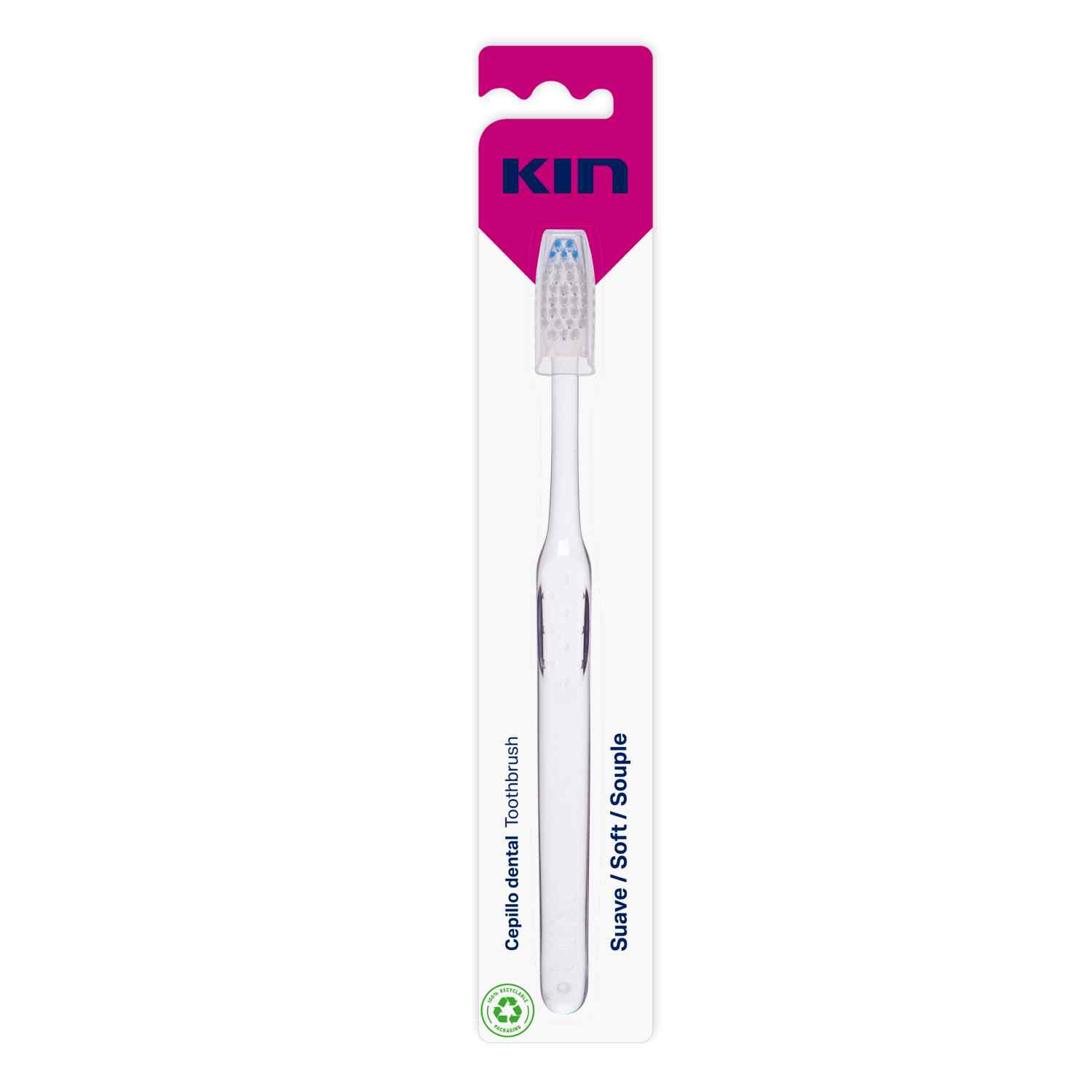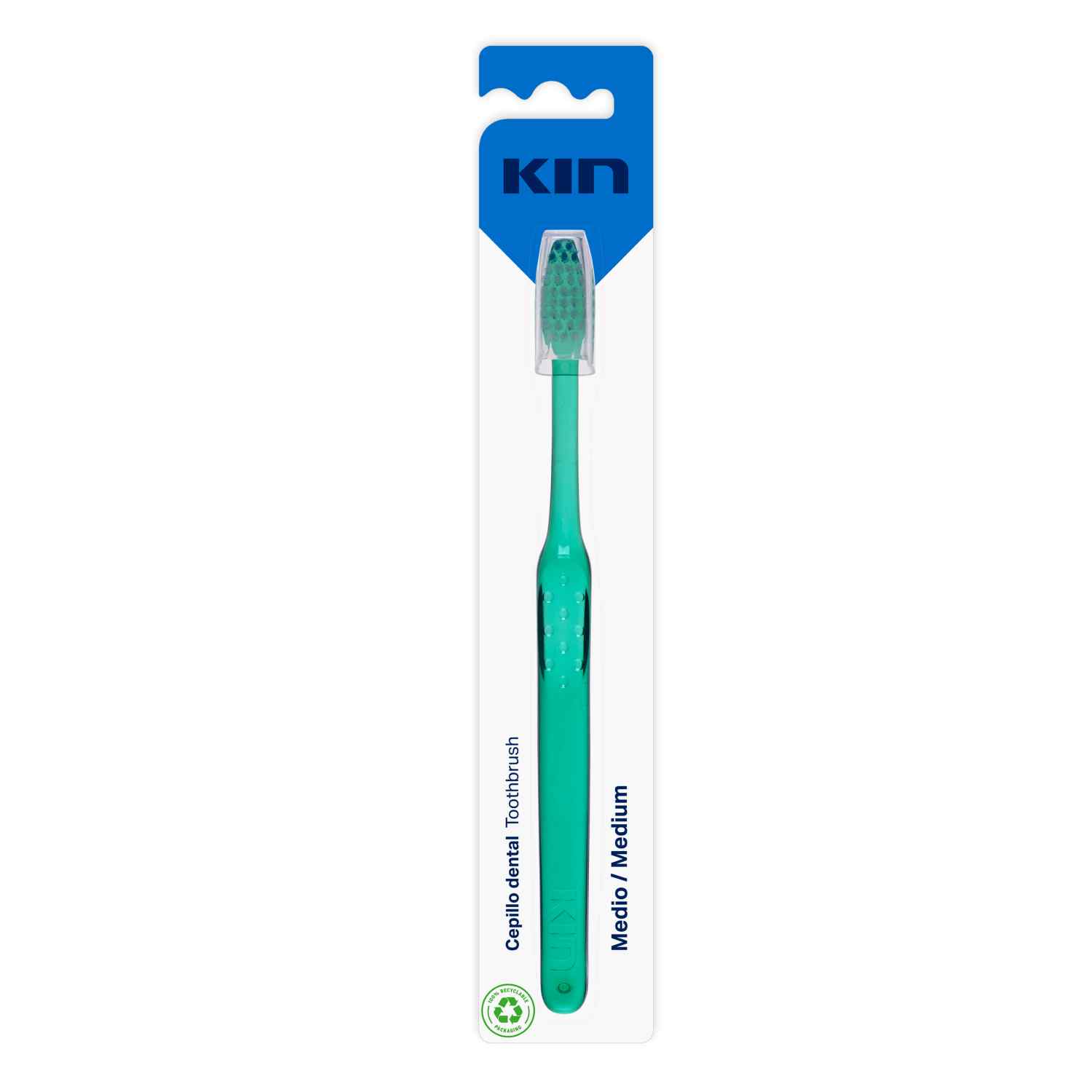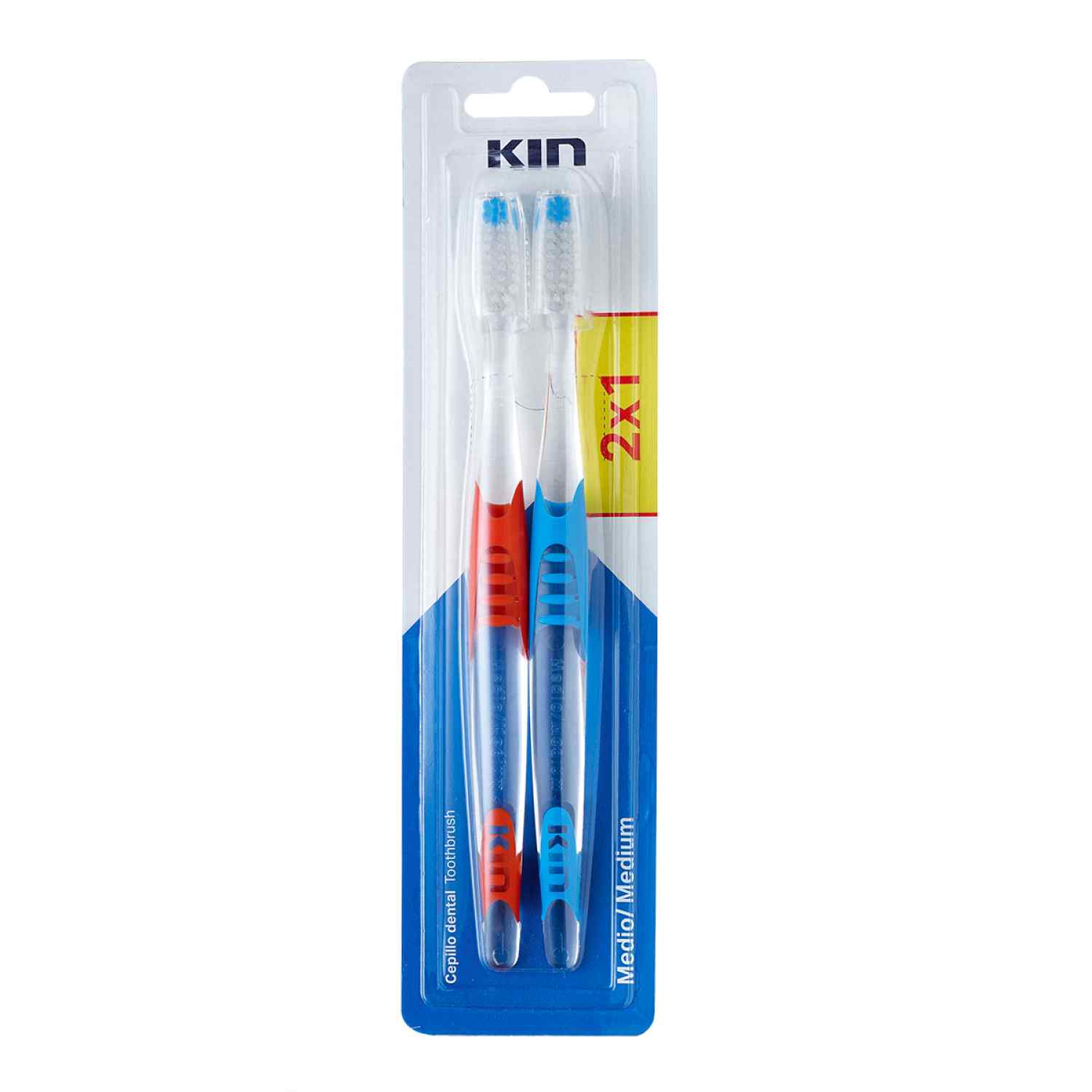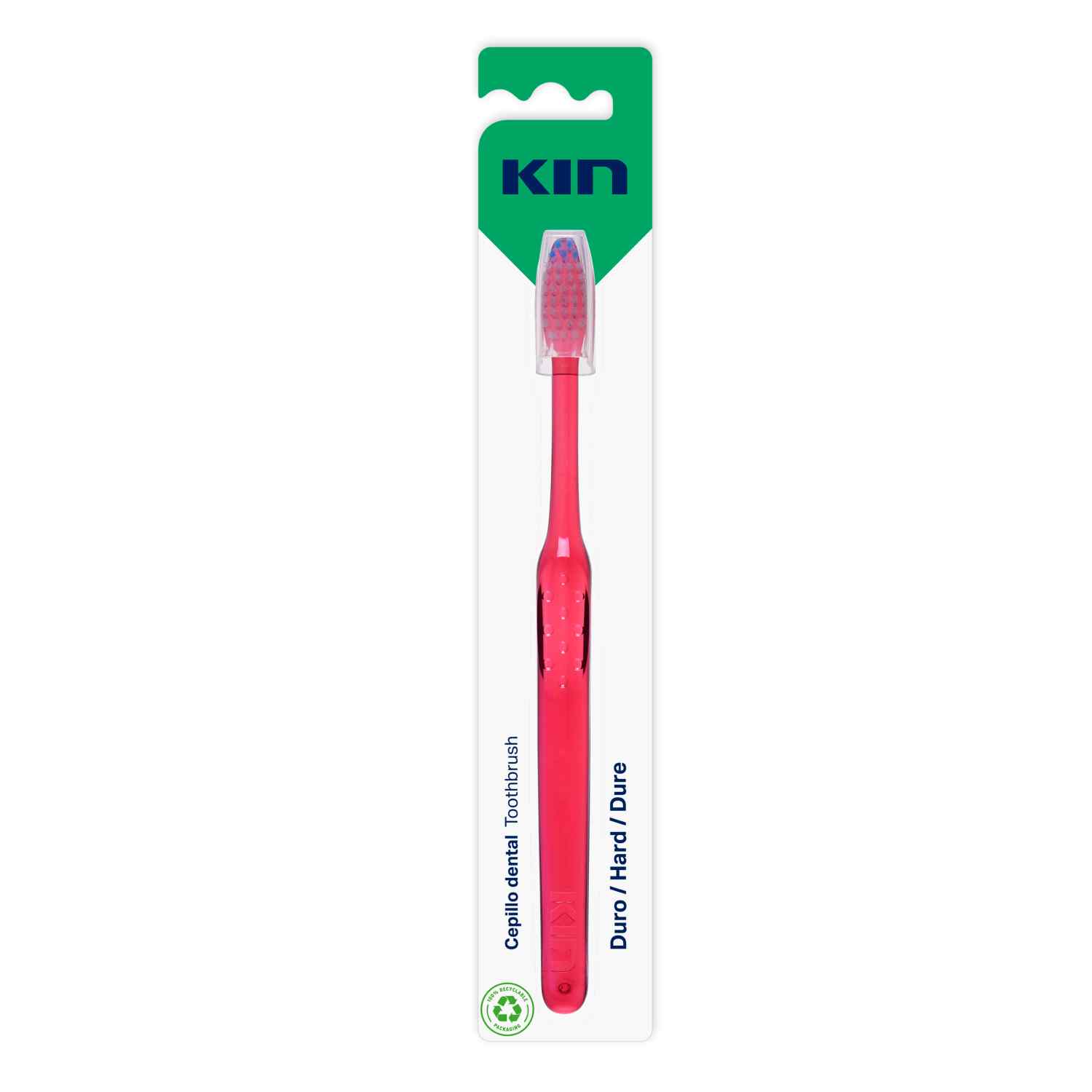 FOR PROFESSIONALS ONLY
Are you a clinic or pharmacy?
Get to know the details of our products and services in a 20-minute personalised digital visit 20-minute personalised visit.