Dental travel kits
Special travel toothbrush and toothpaste for adults and children.
Includes a folding toothbrush with a locking system.
Ideal for a healthier mouth even outside the home.
Its practical design makes it easy to take with you wherever you go.
The KIN Dental Hygiene Travel Kit is a handy travel case containing a collapsible toothbrush and 25ml toothpaste to take care of your oral health wherever you are.
Formats
1 car travel toothbrush + FluorKIN toothpaste 25 ml
1 Travel brush + KIN Aloe toothpaste 25 ml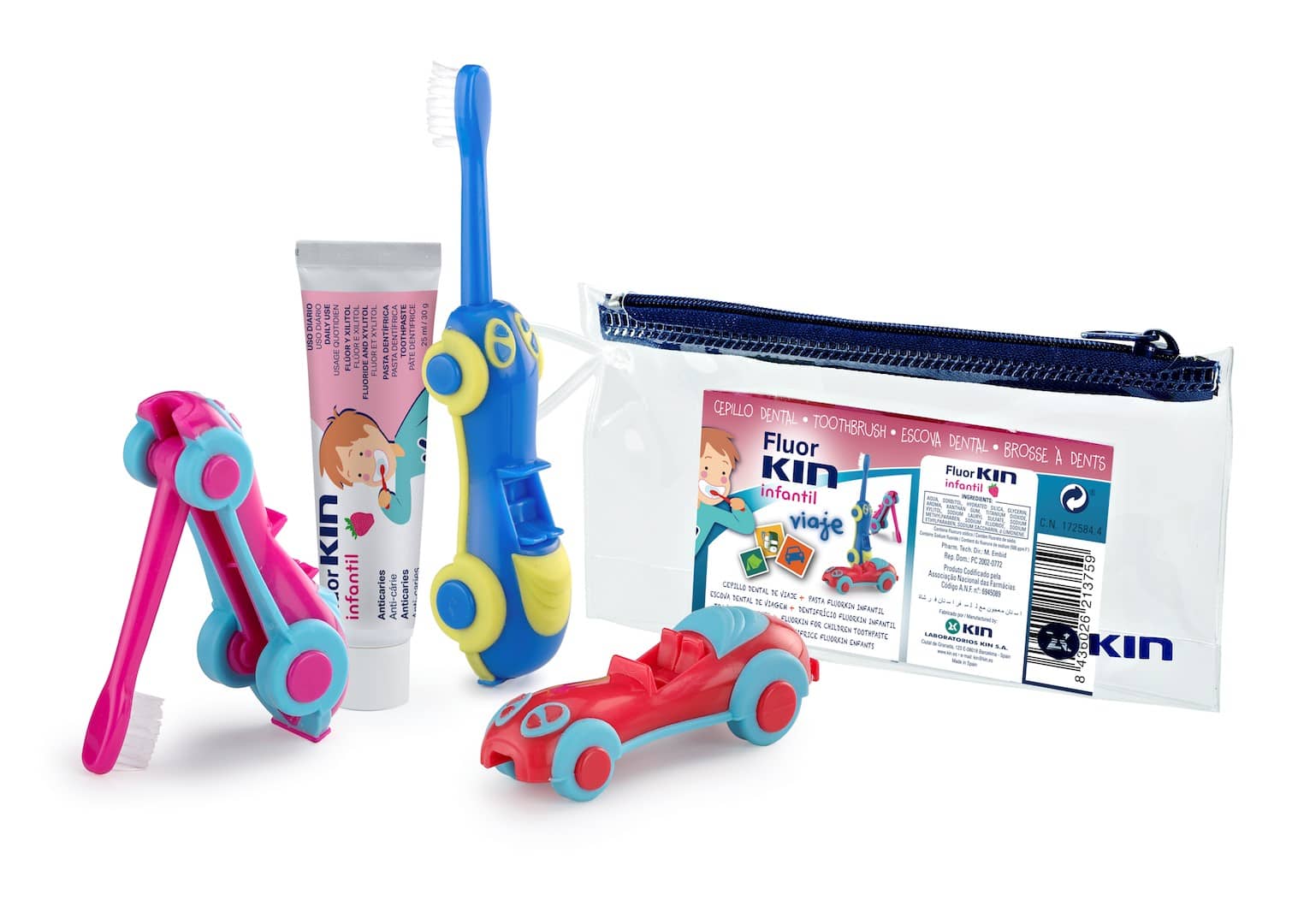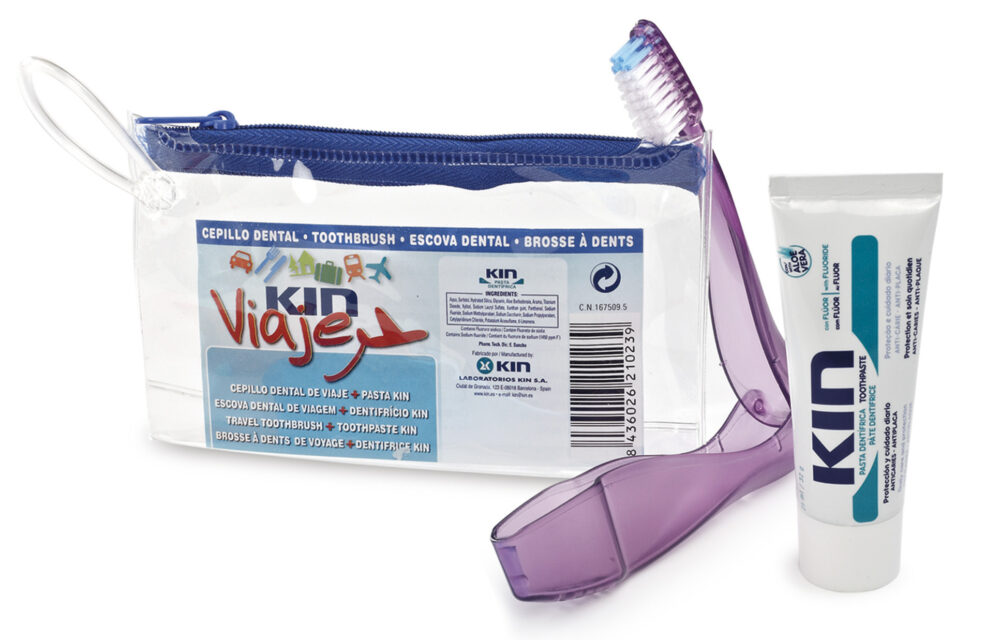 Indications
The travel kit for dental hygiene includes a toothbrush with a locking system in the handle that prevents it from folding during use and a ventilation system for optimal preservation of the brush. Its design allows you to carry it with you at all times. It comes in a practical case with a 25 ml tube of KIN toothpaste.
The KIN travel kit for the little ones includes a toothbrush with an attractive design in the shape of a car or crocodile in different colours that makes brushing more fun. It also includes strawberry flavoured FluorKIN toothpaste that protects against caries and strengthens enamel.
How to use
To ensure good oral hygiene you should brush your teeth for at least 2 to 3 minutes at least 3 times a day, preferably after every meal and before going to bed, every day.
EAN 13 codes
1 car travel toothbrush + FluorKIN toothpaste 25 ml:

8436026214060

1 Travel toothbrush + KIN Aloe Toothpaste 25 ml:

8436026210239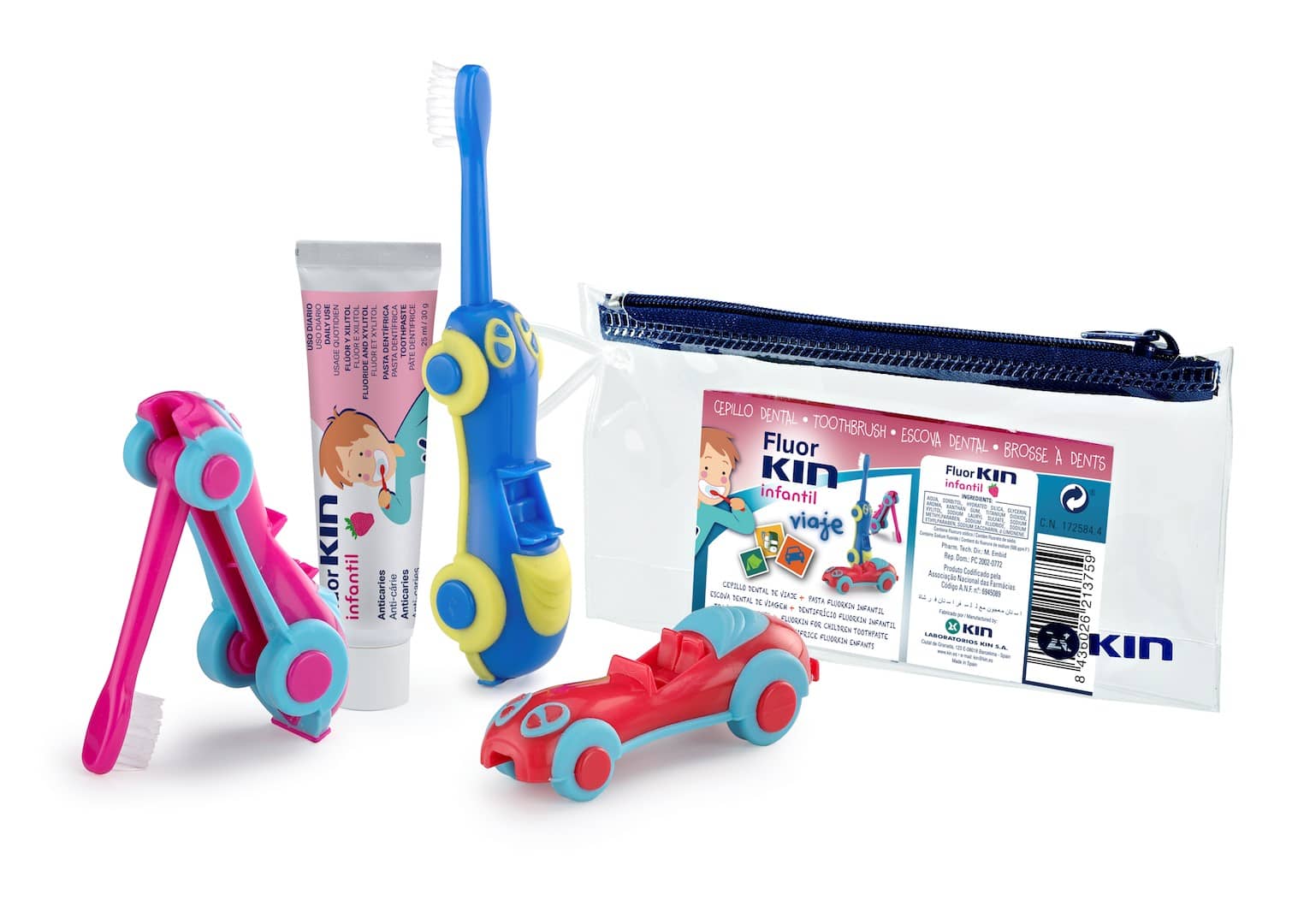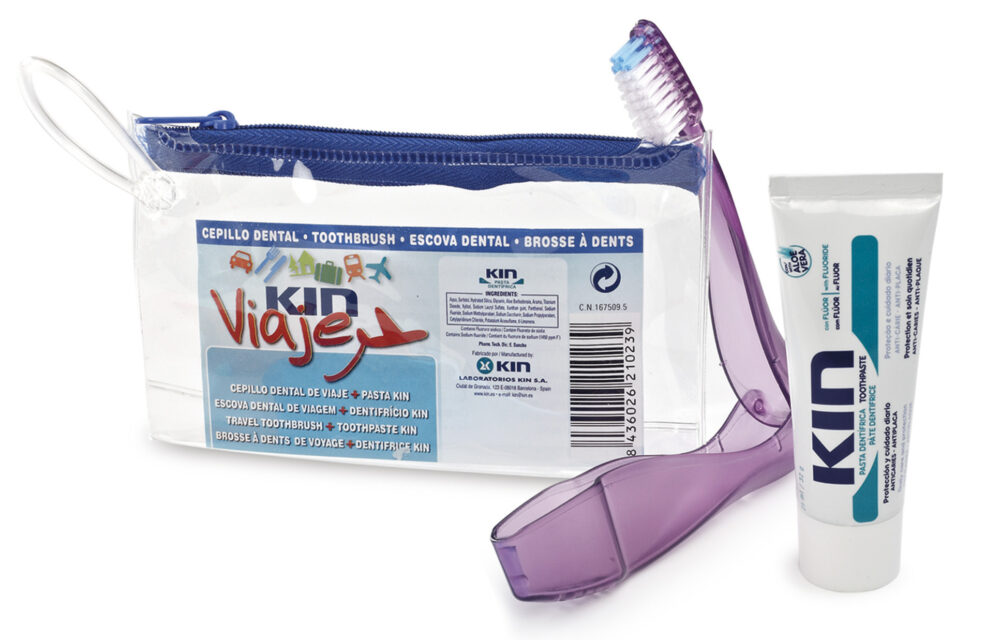 FOR PROFESSIONALS ONLY
Are you a clinic or pharmacy?
Get to know the details of our products and services in a 20-minute personalised digital visit 20-minute personalised visit.