PerioKIN Hyaluronic 1% PerioKIN Hyaluronic 1% PerioKIN Hyaluronic 1% PerioKIN Hyaluronic
Mouth gel with hyaluronic acid for delicate gums and mucous membranes.
Helps to strengthen and tone the gums and oral mucosa.
With chlorhexidine digluconate, which helps reduce dental plaque.
Thanks to hyaluronic acid, it deeply moisturises the oral mucosa and provides a sensation of comfort.
Dental plaque is one of the main causes of gum problems. Periokin Hyaluronic mouth gel includes chlorhexidine digluconate, with proven anti-plaque action, and hyaluronic acid with moisturising effect.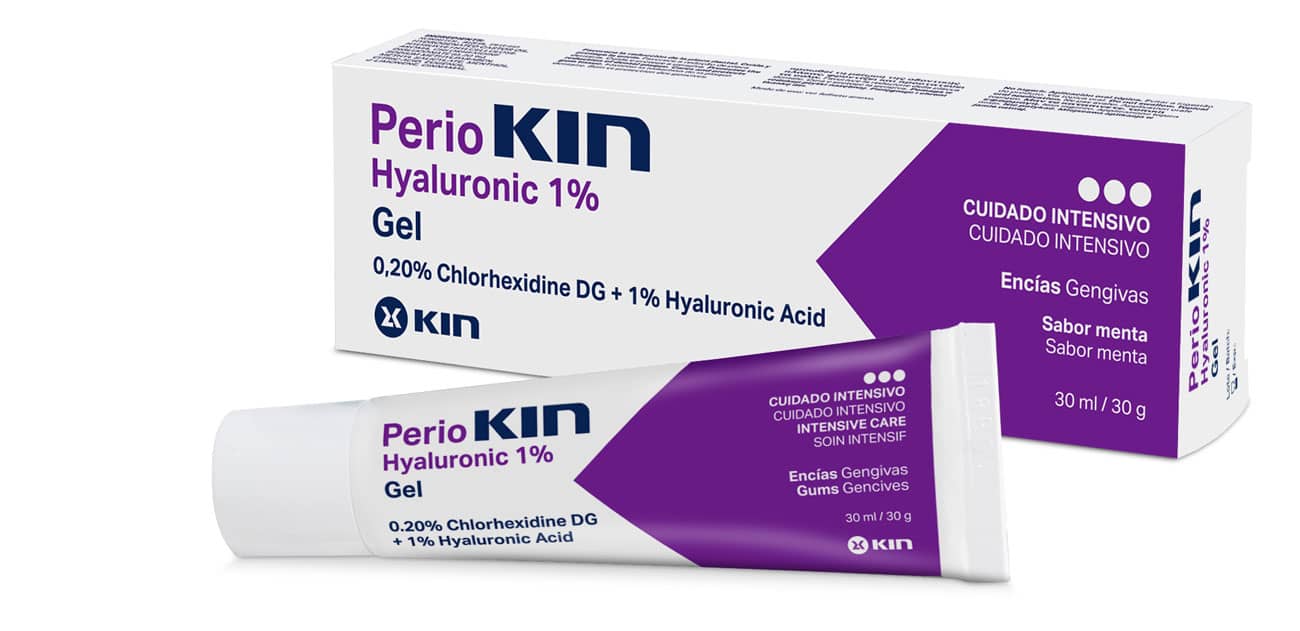 Composition
Chlorhexidine digluconate : 0,20%.
Hyaluronic acid : 1%.
Indications
-Strengthens, tones and visibly improves the appearance of delicate gums and mucous membranes.
-Thanks to hyaluronic acid, it deeply moisturises and gives elasticity to the oral mucosa, providing an immediate sensation of comfort.
-Thanks to its composition with chlorhexidine digluconate, it favours the reduction of dental biofilm.
Indicated for oral hygiene in cases of periodontal, surgical and peri-implant treatments.
How to use
Apply the gel two or three times a day with a brush softor a cotton swab, massaging the gums. You can also apply the gel with your finger on the application area. Apply for 1-2 weeks, or as recommended by the dentist.
After use it is recommended:
-Do not rinse your mouth.
-Do not brush your teeth.
-Do not swallowfood and drink for at least half an hour.
Warnings
Keep out of the reach of children.
It is contraindicated in patients who have shown hypersensitivity reaction to chlorhexidine.
In some cases, a slight alteration of taste may occur, which usually disappears quickly.
After prolonged use and contact with certain foods or beverages, such as wine, coffee or tobacco, discolouration may appear on teeth and fillings. This discolouration is not permanent and can be removed with appropriate dental prophylaxis.
Do not swallow.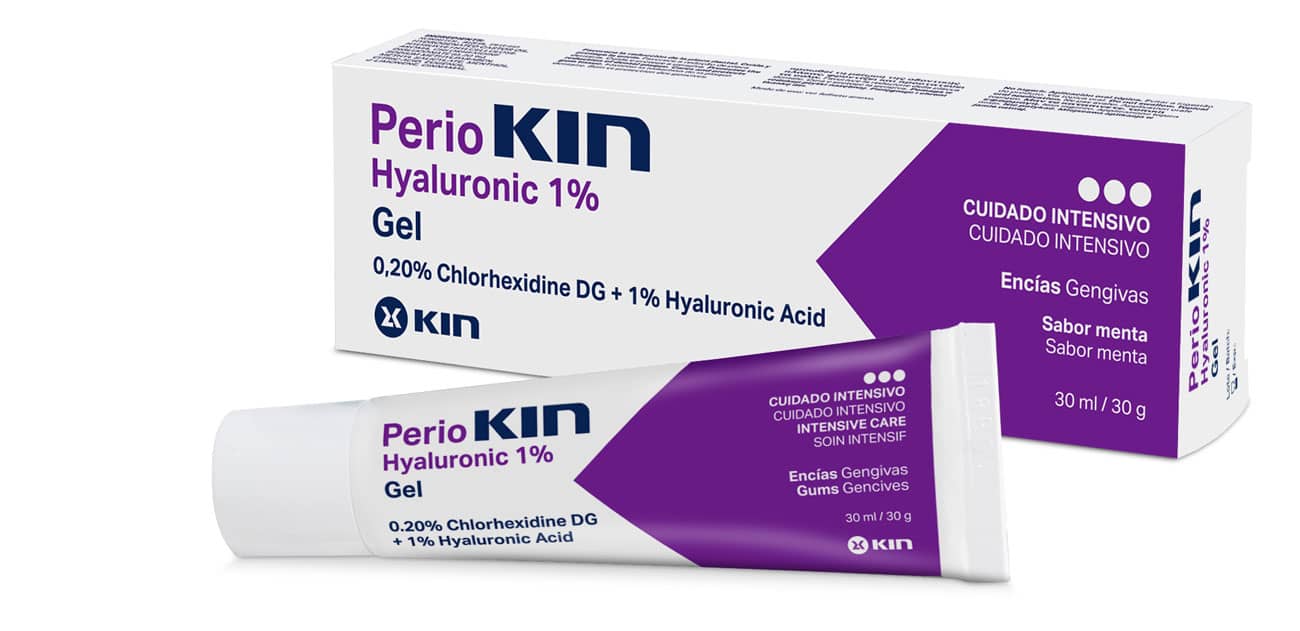 FOR PROFESSIONALS ONLY
Are you a clinic or pharmacy?
Get to know the details of our products and services in a 20-minute personalised digital visit 20-minute personalised visit.