Discover the main news of Laboratorios KIN
Laboratorios KIN has multiplied its presence and participation in the most relevant events in the world of dentistry both nationally and internationally (congresses, fairs, exhibitions, training days, etc.).
It also constantly carries out campaigns to promote oral health and is increasingly involved in various solidarity actions promoted by NGOs.
Laboratorios KIN wishes to continue sharing these events with you as they occur, always through this news section.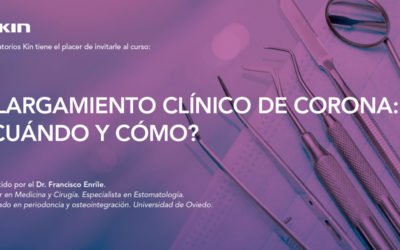 During the month of November, from Laboratorios KIN, we will organize several conferences for specialists in different cities on topics of interest in clinical practice: CROWN CLINICAL ALARGEMENT: WHEN AND HOW? Given by Dr. Francisco Enrile...